More than just a place to stay
Calabogie Lakeside Camping & R.V. Resort
150 Sites + Walking Trails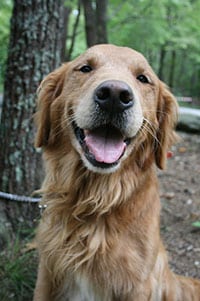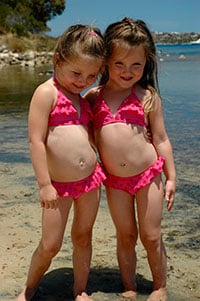 Our COVID-19 policy is subject to change without notice. All the latest government, regional, and county health regulations apply on campground property. Please be self-informed of this information.
As of January 24, 2021, individuals are required to wear a mask or face-covering in the indoor areas of businesses that are open. Wearing a mask or face covering is now recommended outdoors when you can't physically distance more than two metres.
When checking in, visiting the general store, refreshment stand, propane refill, public washrooms, and other service areas, face coverings and two-metre distancing are required.
Campers are required to follow the COVID-19 health regulations when visiting fellow campers.
If it is reported that someone is displaying COVID-19 like symptoms, you will be asked to immediately self-quarantine and visit the Renfrew or Arnprior District hospitals.
For the safety of all concerned, please do not reserve a campsite or visit the campground as a guest if:
You have a fever
You have a new or worsening cough, shortness of breath, sore throat, difficulty swallowing, taste disorders, nausea, vomiting, diarrhea, abdominal pain, runny nose or nasal congestion outside of seasonal allergies or postnasal drip.
You have travelled or had close contact with anyone that has travelled in the past 14 days.
You have had close contact with anyone with a confirmed or probable case of COVID-19.
View the Renfrew County and District Health Unit COVID-19 information center.
About Us
A Family Camp Ground
At Calabogie Camping, we offer a relaxing setting for family recreation.
Swimming, walking, hiking, golf, ATV tours, sitting around a campfire, or watching the sun go down are part of the experience.
Our traffic-free campground has a children's playground and beachfront area. And our general store offers a great selection of campers amenities.
We invite you to stay awhile and meet our friendly campers.
For group tenting, contact us directly for special rates.

Welcome to our campground. Making you comfortable is important to us. If there is anything we can do to enhance your stay, be sure to ask.
Sylvain & Jennifer, Your Hosts.
Our Season Opens Friday, May 20, 2022
Frozen Treats
Ice cream, drumsticks & more
Drinks
Soft drinks, juices, energy drinks
Fishing Worms
Big Dewies. Fish love them
and,
Sand beach for children's play
Gentle walk out into the lake
Enclosed windproof docking bay for boats
Monthly organized events for campers and guests
before settling in

We Want You To Know

Information
Nearby Amenities
Restaurants
Auto Repair
Water Pilates
Hardware, Fuel, Groceries, LCBO
Massage & Health Care
Farmer's Market
Nice campground with access to the lake. Beautiful views from the beach. Friendly ownership made my stay enjoyable. Slush puppies look delicious.
Great campground. Had a blast. Beautiful location with a small but well kept beach. Has a boat launch and convenience store. Nice and friendly owners. Highly recommended!!
Loved this camp ground, stunning views, very friendly and helpful staff. 
Great camping spot, excellent beach and fantastic owners. Very cool vibe going on here. It was a pleasure and we can't wait to return!
Thank you!
Enjoy What Calabogie Offers
We Have Vacancies!
Overnight, weekends, long weekends, by the week and season.
First come – First served.
info@calabogiecamping.com
Calabogie Lakeside Camping & R.V. Resort respects the privacy and integrity of all information submitted to us through our website forms and e-mail address. We do not collect personal information about you when browsing our pages.
We only collect information when you volunteer to fill in a form or e-mail a request for information.
Depending upon your request, personal information collected about you may contain your name, contact details, e-mail address, phone number and your specific request. By providing this information to us, you consent us to use your information to respond to your questions and queries about our products and services.
Under no circumstances do we share, sell, rent, or disclose your personal information to any third party.
Calabogie Lakeside Camping & R.V. Resort takes all technical security precautions to protect your personal information.
Questions about our Privacy Policy? Mail to: info@calabogiecamping.com